Monark 175 ISDT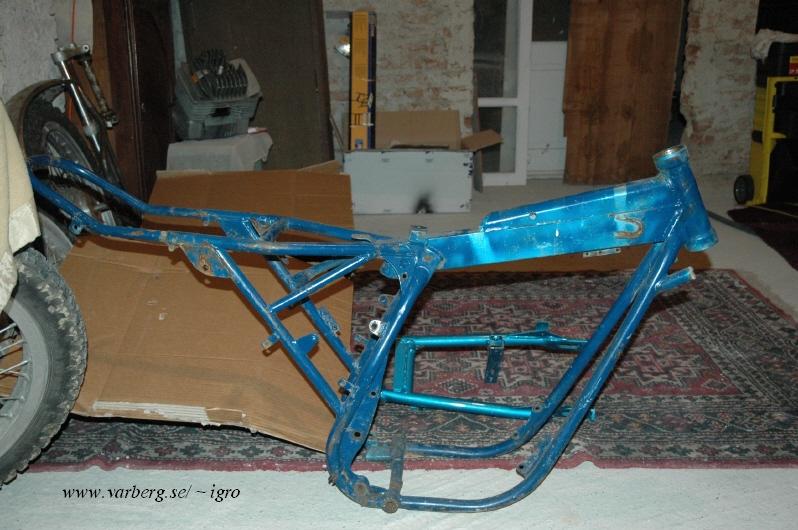 The frame is reinforced under the seat, and the last ring on the rear mud is more high than normal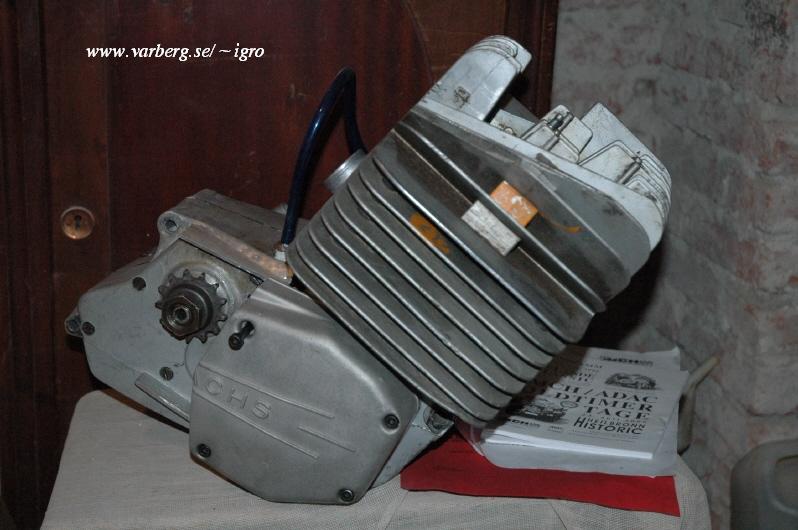 175 cc engine
I have a Monark, frame 2533, documents date: 1970, type 125 T but engine is Sachs 5 speed / KTM 175cc
I will renovate my Monark 175 like a 1972 / 1973 model, the only exception is the tank colour, I like mandarin / blue instead of the usual yellow / blue
On the documents are indicated 171cc bike has Ceriani 32mm front, classic Girling rear, Sachs brakes front and rear.The bike is fully demounted.
Monark 175 ISDT has never been manufactured in a series but been produced as a bicyle for competitions during the years 1972-1974.
Monark converted about 25 engines, Sachs 1251/6B and probably some 1251/5B.
KTM cylinder, piston, carburettor, and exhaustion system were used. The crank cases had to be worked on to fit and the clutch was strengthened with more springs.
The volume is as standard 171 cc to give space for drills without exceeding 175 cc